WISE Manufacturing – Liquid Ingredients Management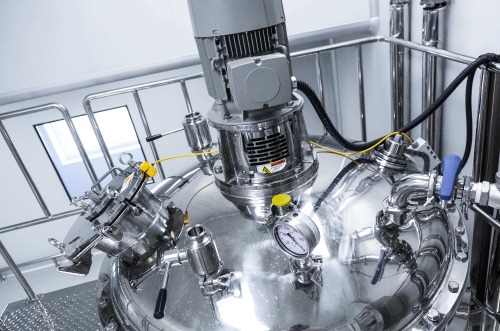 Traceability is the WISE MES set of solutions used to record the key aspects of Liquid Ingredients Management.
Along with the PO/Call-off and Quality Assurance aspects, the WISE MES Silos & Tankers Module manages Supplier Lot Tracking and Internal Silo Batch Allocation, as well as each Silo vessel of your site's Silo landscape.
This includes Tanker Registration, QC testing & Integration, Silo Destination assignment, Silo Batch Assignment, ERP Batch assignment, Material Lot tracking, timings, Grade and Potency options, delivered quantity, Tanker Grouping, Silo Grouping, Ungrouping, Redirect, Silo Batch Management, Weighbridge integration, and Browsers.
As the system leads the correct process workflows and business rules in the course of actual operations, and in real-time, this ensures both production efficiency and the guarantee that quality of process & data are achieved.
The possibility of reference to a specific Silo batch in a trace-back, further allows for subsequent Production or Quality decisions and Customer Feedback Management.
Also included is the management of smaller liquid vessels such as canisters and barrels, and such activity as Inline Dosing.
Key Functionality Objectives
Liquid Ingredients Purchase Order Management (internal and/or ERP e.g. SAP) for all incoming Tanker deliveries.

Tanker In: manages PO assignment, Delivery Reference, Material Lot, Call-off Quantity, Gross Weight, Destination Silo, ERP Batch generation, Silo Batch assignment. Weighbridge integration option for automation of workflow.

Tanker QA: Onsite Tanker Release, QC/LIMS Interface (flash test etc), Quality Status Assignment, Silo Connection control (FOB integration).

Silo Management: Dashboard Overview, Silo details and contents, Silo Types, Tankers Onsite, Tankers Grouped, Ungrouped, Quality Status including Potency Results option.

Tankers Out: Gross and Nett Weights management, Water-push Facility, Tanker Departure, Tanker Redirect. ERP Interface.

Silo Batch Management: Silo Quality Release, Grouping, Ungrouping, Adjust, Close/Open Batches.

Weighbridge Integration: option to automate workflows, Weighbridge Browse, Track & Trace all activities and related key data.

Integration with Automation Vendors with WISEware.