WISE Manufacturing - Beverage Production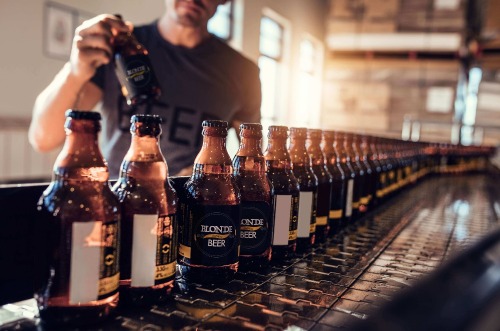 Traceability is the WISE MES set of solutions used to record the key aspects of Beverage Production Recording and Labelling.
Along with the Work Order/ Production Order aspects, the WISE MES Beverage Production Modules manage Pallet and Keg Labelling and Production Recording across your multiple Production Lines.
This includes Batch Management, Production Declaration in Automatic Run Mode, Production Declaration in Batch Mode, ERP Integration, Part Pallet Handling, Barcode Labelling Management, Line Pre-flight Checks, Pallets, Barrels, Kegs, QA Label Management, Automated Pallet Detection and Barcode Label Apply, Automated Barcode Label Validation, Reports and Browse Production Data and Integrated Product Masters, and WMS.
As the system leads the correct process workflows and business rules in the course of actual operations, and in real-time, this ensures both production efficiency and the guarantee that quality of process & data are achieved.
The possibility of reference to a specific Production Batch in a trace-back scenario, further allows for subsequent Production or Quality decisions and Customer Feedback Management.
Also included is the management of multi container & bagged concentrate components for shipping and subsequent processing to Liquids Production.
Key Functionality Objectives
Production/Work Order and Batch Management (internal WISE PO & Batches and/or ERP e.g. SAP, AS400, IFS) for all lines and production runs.

Automatic Run Mode Production Declaration with Auto Pallet / Keg Detect.

Batch Mode Production Declaration.

Part Pallet Handling.

Label Management.

Production Line Pre-Flight Checks: examples include Pallet Detect, Alarms, Printers, Pallet/Keg Sequences, ERP Link.

Automated Pallet Detection and Automated Barcode Print and Apply. Multi Line.

Automated Barcode Pallet Label Validation, and Production Declaration. Multi Line.

Production Reports and Browsers.

WMS.

ERP Integration available (SAP, IFS, AS400).