Production Scheduling & Performance Monitoring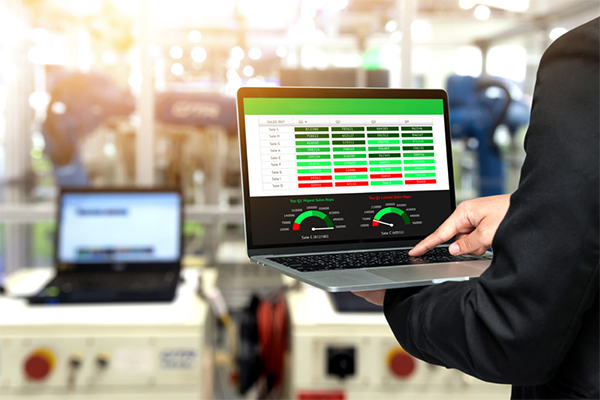 Production Scheduling in WISE MES introduces a new quality in production planning and execution, enabling previously unattainable optimisation of production tasks and reliable control of production progress.
Reliable real-time data derived by WISE MES and WISE Line Manager directly from the production process, for operators, team leaders, machinery, maintenance technicians, quality controllers and logistics team enables a site to have a production schedule updated every second.
Key Functionality Objectives
integration with ERP Systems allows for continual interaction that will manage automatic transfer of Production Orders using data from the existing ERP system. WISE MES is the link between ERP and the Shop Floor.

based on real-time operation execution, the Production Schedules can be defined and determined dynamically on the basis of recorded production runs in a specific time window, including changeover times.

real-time monitoring of the status of implemented operations on each production line and real-time presentation in a common graphical module – WISE Line Manager.

Auto recalculation of the events per production line for the time of subsequent operations, determining the time of completion of planned production orders, including the estimation of the impact of the current failure.

streamlined modern graphical interface of the scheduling provides excellent visualisation of each of the production lines of the plant.

Trends and OE per production line, per shift. Downtime Recording.

Full Production Order Management and Production Line Multi Phases Management
Enquire about our Production Scheduling & Performance Monitoring module.