DESIGN – DEVELOP – INTEGRATE – INDUSTRY SOLUTIONS
Delivering exceptional MES (Manufacturing Execution Systems) to Quality-driven manufacturing industries.
For Food & Beverage Manufacturing, Liquids and Powders Management, MedTech & Data Security Services Systems, Metals Manufacturing and Aquaculture Track & Trace: WISE design & develop software applications & integration solutions for Factory Floor Scheduling, Data Acquisition & Exchange, KPI, Product Identification, Labelling, traceability, Laboratory QA and Warehouse Management.

Traceability, Management and Integrations are the WISE MES set of solutions used to record the critical key aspects of your Production.
WISE MES has been implemented in the areas of Infant Milk Formula, Dairy Sector, Ingredients Producers, Beverage Sector, Snack Foods, and Aquaculture.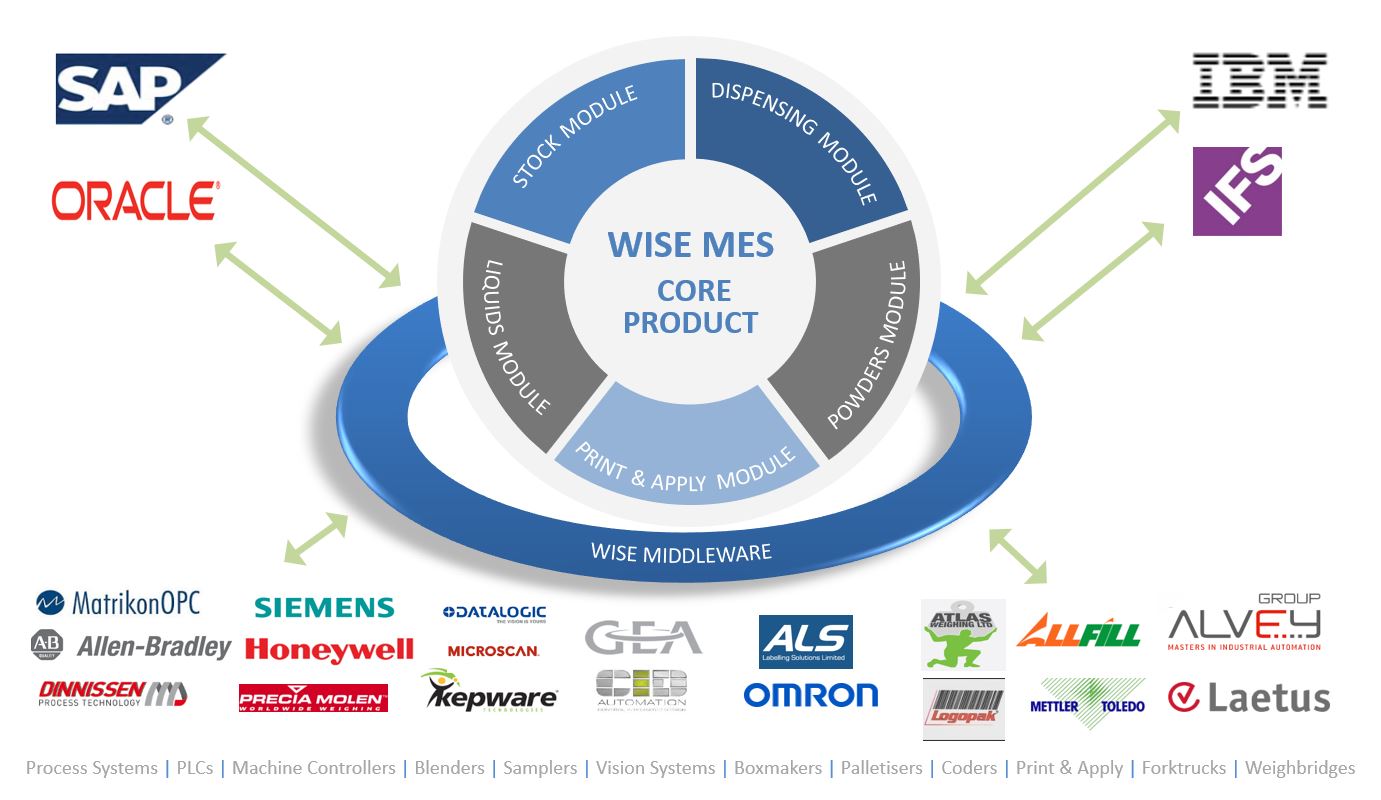 Key Manufacturing Functionality:
WISE has been in business for over 30 years. Our vast experience, depth of expertise and our Agile Approach brings the following benefits to our Clients:
Customer Collaboration
Response to Change
Working Solutions
Highest Business Value In The Shortest Time